Date posted: 03rd October 2023
Kensington map launched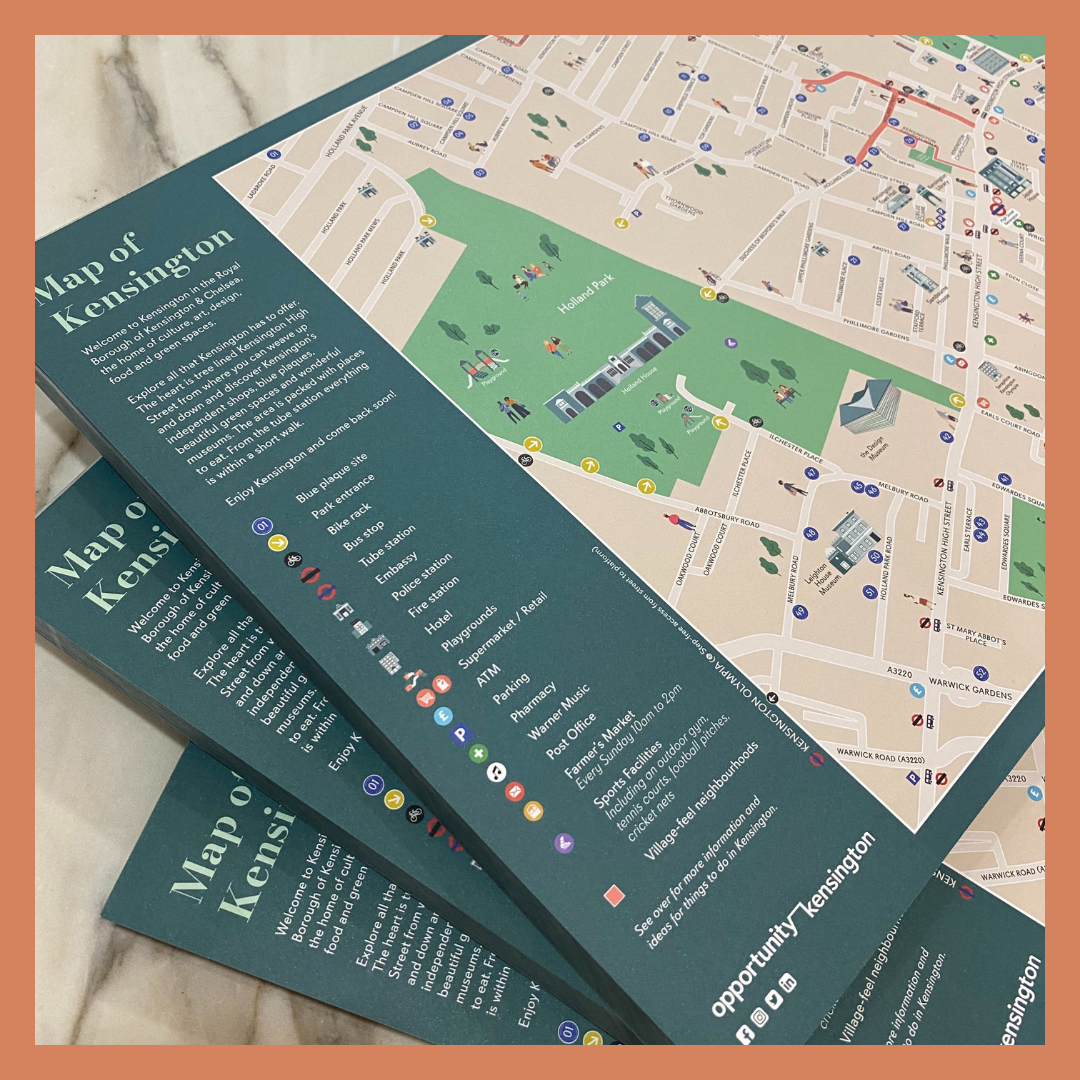 Opportunity Kensington, the Business Improvement District supporting businesses located in and around Kensington High Street, have launched a map highlighting key attractions in the local area.
The reverse of the map includes locations of the historic blue plaques in the area as well as key visitor attractions. There is also a handy guide to our Village Feel neighbourhoods. These areas are just a step away from the excitement and buzz on Kensington High Street are lovely little side streets with boutique shops, galleries, cafes, plus traditional English pubs.
The map is being used by local hotels and visitor attractions and a pocket fold up map will also be available soon. We are also delighted that the map design will also be used in Kensington Arcade to help visitors find local attractions.
Download a copy of the map as a PDF here.